CBA suspends Young over arbitral award
2021-04-06 15:35:29 GMT
2021-04-06 23:35:29(Beijing Time)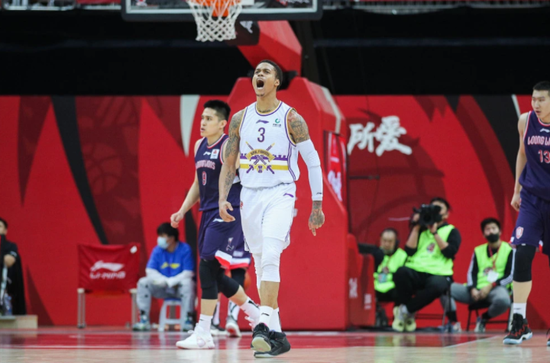 BEIJING, April 6 (Xinhua) -- Chinese Basketball Association (CBA) on Tuesday suspended Beijing Royal Fighters guard Joseph Young from participating in all of its affiliated matches with immediate effect, as the latter was found to have failed to implement an arbitral award by the Basketball Arbitral Tribunal (BAT).
Young was involved in arbitration proceedings with his former agent company CGL Sports LLC, and the BAT decided on June 15, 2020 that Young shall pay the company a total amount of 256,330 U.S. dollars as an agent fee for the 2019-20 season plus interest, reimbursement for its arbitration costs, and reimbursement for its legal fees and expenses.
In a statement, the CBA Disciplinary and Ethics Committee said as Young failed to implement this award, CGL Sports LLC filed an application to the CBA for inflicting penalties on the player, which was verified by the Chinese basketball governing body afterwards.
The CBA suspended Young from playing matches as of the issue date of its punishment notice. The suspension would last until Young executed the BAT's award and applied to the CBA before a notice of cancelation was made to public.
This punishment on Young could be catastrophic to the Capital side in contention for the final playoff spot. Young led Beijing with an average of 24.4 points and 6.1 assists in 45 games. He finished with 49 points in Sunday's clutch win against the Guangzhou Loong Lions.
Without Young, 12th-placed Beijing conceded a lop-sided 118-88 defeat to the Shandong Heroes, leaving hope for Guangzhou to make a turnaround following their double overtime win against the Tianjin Pioneers earlier on Tuesday.
Top 12 teams will qualify for the playoff. With a 24-27 win-loss record, Beijing has a two-game advantage over Guangzhou with three rounds remaining.